Global Indian International School (GIIS) Hyderabad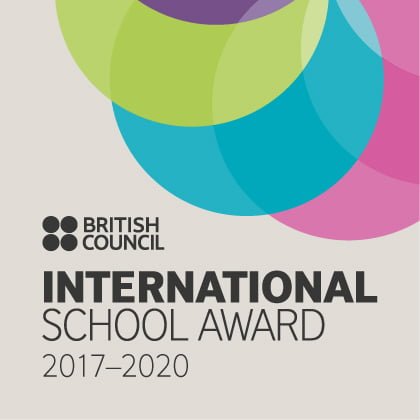 Global Indian International School ranked as No. 1 International School in east Zone for 4 consecutive years 2016, 2017, 2018 and 2019
Global Indian International School has 22 schools across Singapore, Malaysia, Japan, Thailand, Vietnam, UAE and India.
GIIS is renowned for its high academic standards.The school has been honoured with prestigious international and national awards over a span of 10 years.
Global Indian International School is located in pollution free surroundings of Hyderabad/ Secunderabad, sprawling over 6 acres of land near Uppal, upcoming residential hub of Hyderabad. The campus is accessible from Hyderabad-Warangal high way and is situated 2.5 km from Uppal ring road. The peaceful campus away from the din and bustle of city life provides an ideal environment to foster creativity and individualistic thinking in the students. The beautifully landscaped campus with 200 meters athletic track offers a harmonious blend of open spaces and school buildings emphasizing a regard for nature.
It is amongst the few schools having pan Asia presence in 07 countries and offers an environment conducive to promote excellence amongst its students. Students are nurtured with the International educational system blended with Indian value system. Read More…
GIISU will provide facility to accommodate 3500 students and cater to their needs in future. Out of the 6 acres campus, 4 acres approximately is earmarked for extracurricular activities like:
Lawn Tennis
Cricket
Volley ball
Basket ball
Skating
Karate
Swimming
Football
Table Tennis
200 meters Athletics track
Indoor games like caroms, Chess etc.
NCC training
Conference Hall for meetings
GIIS offers:
For the academic year 2020-21
Pre-Primary School (Nursery, LKG, UKG) – Montessori & Kindergarten methods
Primary, Middle and Senior School (Grade I to XII)- compendium of best practices in CBSE
Middle and High School (Grade VI to X) – compendium of best practices in IGCSE
For more details visit Global Indian International School website or Uppal Campus.
Global Indian International School Uppal Campus Address and Contact No.
[googlemaps https://www.google.com/maps/embed?pb=!1m18!1m12!1m3!1d3807.314107442259!2d78.58538151390411!3d17.396707188073027!2m3!1f0!2f0!3f0!3m2!1i1024!2i768!4f13.1!3m3!1m2!1s0x3bcb9edd6dad0e37%3A0x4a7afb7f0473e04a!2sGlobal%20Indian%20International%20School%20%7C%20Top%20Schools%20in%20Hyderabad%20%7C%20CBSE%20School%20%7C%20IGCSE%20School!5e0!3m2!1sen!2sin!4v1587049152733!5m2!1sen!2sin&w=600&h=450]