Kaleemiya Islamic Book Store, Nampally, Hyderabad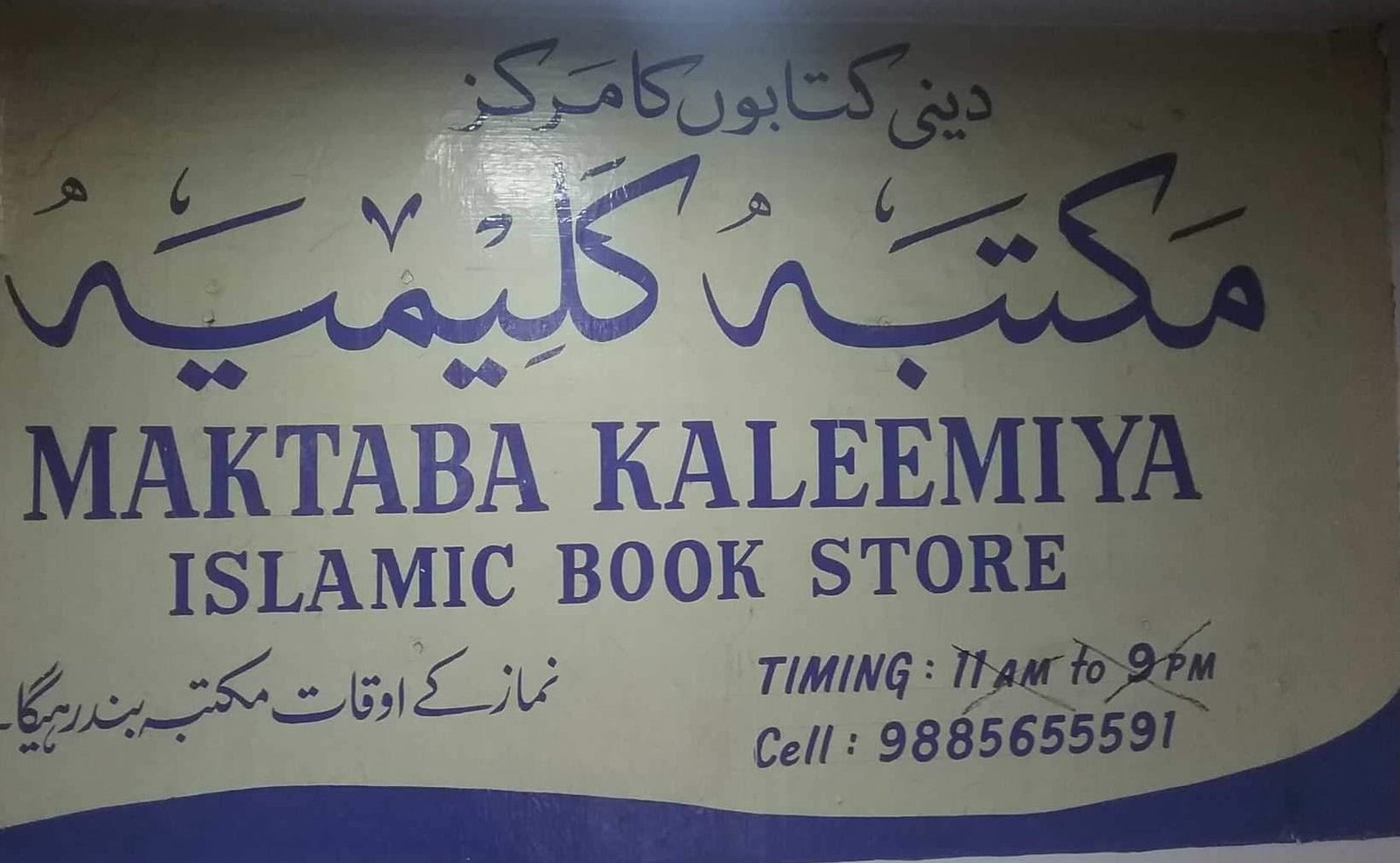 Kaleemiya Islamic Book Store is a shop of Islamic Books in Nampally Hyderabad. Generally, most Islamic Book shops are situated near Charminar but this shop is situated in Nampally. This is a piece of good news for new city people, they can just go to Kaleemiya Islamic Book Store to purchase Islamic Authentic books.
This book store also has the attendance registers for Madrasa students, Madrasa Teacher's Register and other important notebooks for Madrasas in Urdu format with high-quality papers and print. Normally Urdu notebooks were with cheap quality papers but they are selling good quality paper Urdu notebooks.
All the Islamic Books and Shuruhaat i.e., explanatory notes are available at Kaleemiya Islamic Book Store.
Tags: Islamic Book Store in Hyderabad, Islamic Book Store in Nampally, Islamic Book Store near Mallepally, Islamic Book Store near Tolichowki, Islamic Book Store near Mehdipatnam, Urdu books in Hyderabad, Urdu notebooks, madrasa books near Nampally, Hyderabad Directory, Business Directory, Bajrai Online Solutions, bajraionline