Oyster Academy-The School of Excellence, Hyderabad
A Home For Learning & Motivation
According to Oyster academy:
"Our educational programme has been created with an emphasis on the development of the whole person."
The prime endeavour of Oyster Academy is to let a child grow and develop at her own natural pace rather than rushing a child and depriving them of a fun and charming childhood.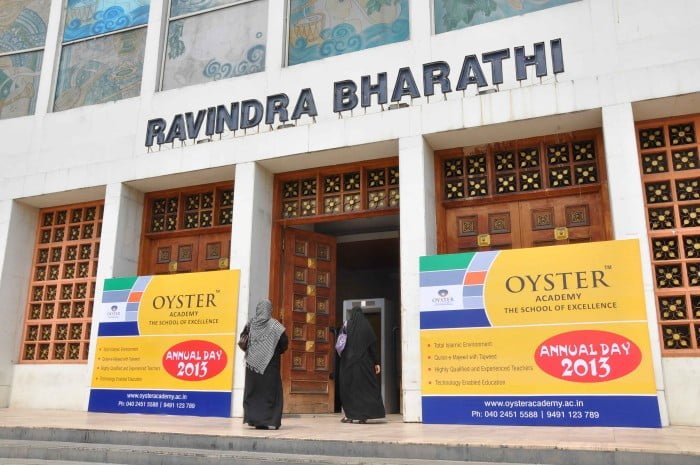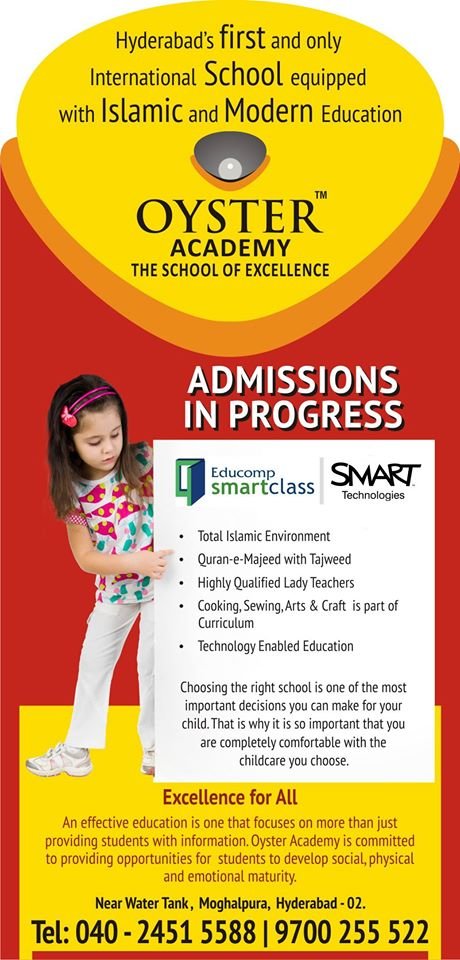 At Oyster Academy, we incorporate key values of fun, respect, honesty, patience and kindness. Mentors ensure that values, manners and etiquette are inculcated in each and every child.
A small and convenient mentor-to-child ratio of 1:12 enables this, as the mentor can shower equal and undivided attention on each child.
It is our belief that there are three major influences on the development of a child
the parents & the home environment,
the mentor & the educational environment and
the curriculum
Study Facilities
Wi-fi connectivity throughout the campus with classrooms equipped with multimedia & Smartboards.
Open, spacious, and ventilated classrooms in a safe and secure environment
Computer laboratories for students to explore and research topics and themes taught.
Ultramodern laboratories in Biology, Chemistry, Geography, Mathematics and Physics.
Well-resourced library with a variety of periodicals, journals, magazines, newsletters, fiction, reference books and volumes of an encyclopedia
Other Facilities
Multi-Purpose Hall
AV Room
Craft Room
Art Room
Language Lab
Clinic
Sports Facilities
Table tennis
Tennis
Caroms
Chess
Kho-kho, etc.
Transportation
Oyster Academy Moghalpura Address and Contact No.
Oyster Academy Mehdipatnam Address and Contact No.