Tawakkal Kids Wear, Bandlaguda, Hyderabad
Tawakkal Kids wear is a Kids wear shop situated at Bandlaguda X road, Chandrayangutta.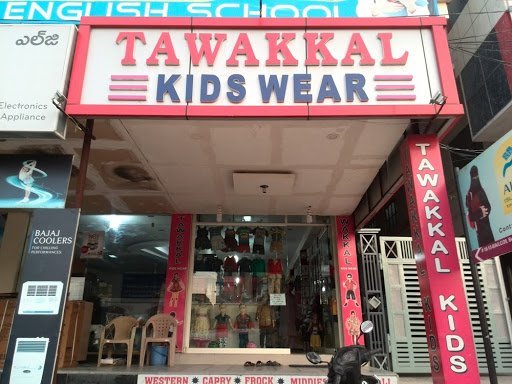 Tawakkal is a fixed-rate shop. We will get branded Kids' wear at Tawakkal.
All types of kids' wear are available at reasonable prices. The quality of the material is good and the price is fixed. pant, shirts, caps, school uniforms, sweaters, and jackets for kids are available.
Kids Wear Shops in Hyderabad
Address and Contact Information