Anjuman Faizul Muslimeen is one of the oldest Kafan Shops in Hyderabad.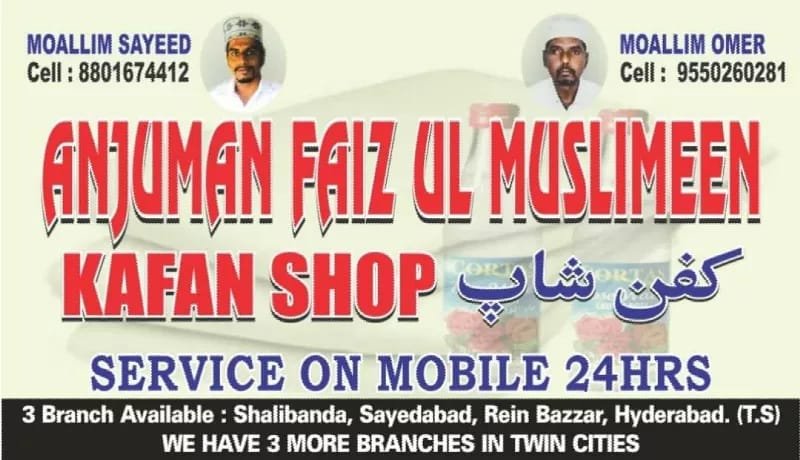 They give best service of Kafan and Ghusl in twin cities Hyderabad and Secunderabad.
They provide Kafan and Ghusl at cheapest rates to NGOs and Old Age Homes.

Home Delivery is Available
No need to visit the Shop. You just need to call once on 9550260281 (MOALLIM OMER )
8801674412 ( MOALLIM SAYEED)
Those who have not taken Kafan receipt can call Moallim Sayeed and send the Aadhar Card, Electricity Bill, date of death's photo copy on WhatsApp.
Anjuman Faizul Muslimeen Kafan Shop has 3 Branches
Shah Ali Banda,
Sayeedabad and
Rein Bazar
Whatsapp and Google Pay Number 8801674412

For regular updates and Details visit Kafan Shop website 
For more details contact Moallim Sayeed or Moallim Omer