Telugu is one of the important languages. Telugu is the state language of Telangana and Andhra Pradesh.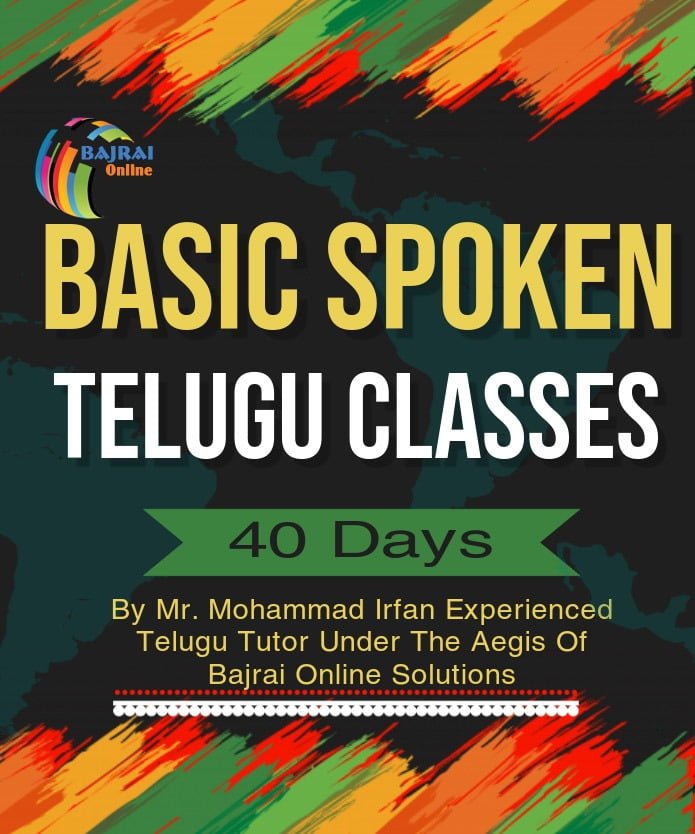 So it's importance in these states all know.
Bajrai Online Solutions has taken step to make people speak Telugu and understand Telugu.
For this we contacted one of the Best Teachers of Telugu to Teach Telugu Online.
Some of the usage of Telugu in our lives are
Telugu is required in Govt Jobs
Telugu is also required in Tele Calling Jobs,
Telugu is important to make people of these states understand what we want to say
Telugu is also useful to Preach people the good things as many people don't know other than this language.
Language learning is always best because by learning a language we learn the culture associated with it.
The Basic Spoken Telugu Classes will start Online from 10th September 2020.
Course Details
Limited Students
Focus on Each and Every Student
Daily exercises
Daily Conversations
Daily Revision and more
Interested Candidates fill the below form. We will contact you