Dawn High School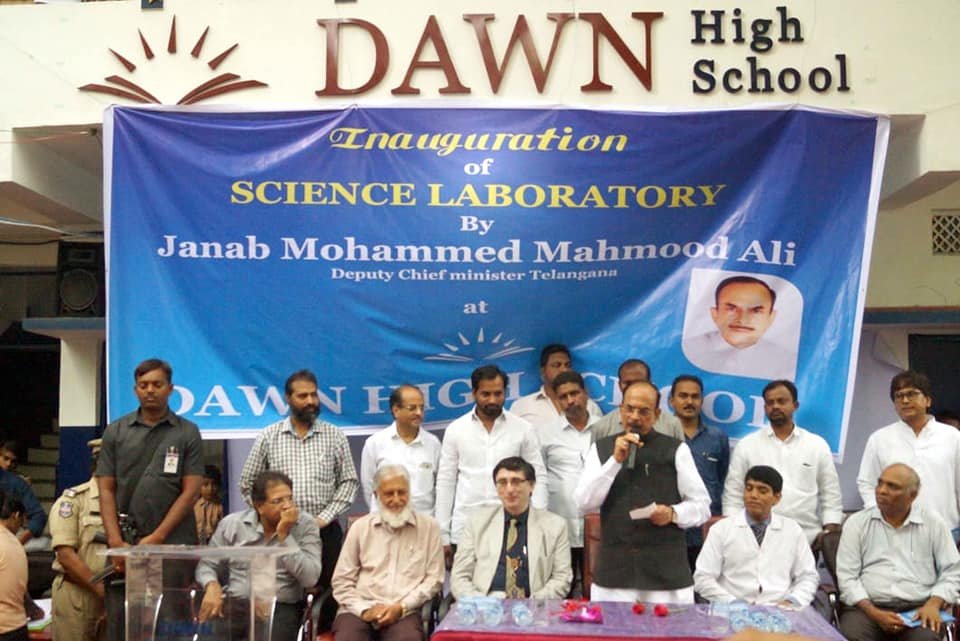 Dawn High School is a place where schooling is a pleasurable experience for both teachers and students. Our 50 years of expertise in the field of education made this possible. Making Your child an independent thinker is all that we strive for.
Some of Dawn High School proud attributes that make Dawn High School a cut above the rest.
International concepts of learning like ASPIRE and JUDO GYAN for nursery and KG.
E- learning courses,
Play way methods.
Teaching aides and educational toys for learning
Teachers trained by psychology experts
Cursive writing from the beginning
Compulsory Urdu and Deeniyaat
A/C classrooms for Nursery and KG.
Dawn High School Malakpet Address and Contact No.
Dawn High School Deewan Devdi Address and Contact No.