After the success of Deccan Expo Season 1. Now Deccan Expo team brings Deccan Expo Season 2 at Gouhar Gulshan Function Hall, Moghalpura.
Deccan Expo 2 will be on 20 and 21 March 2021 At Gouhar Gulshan, Moghalpura.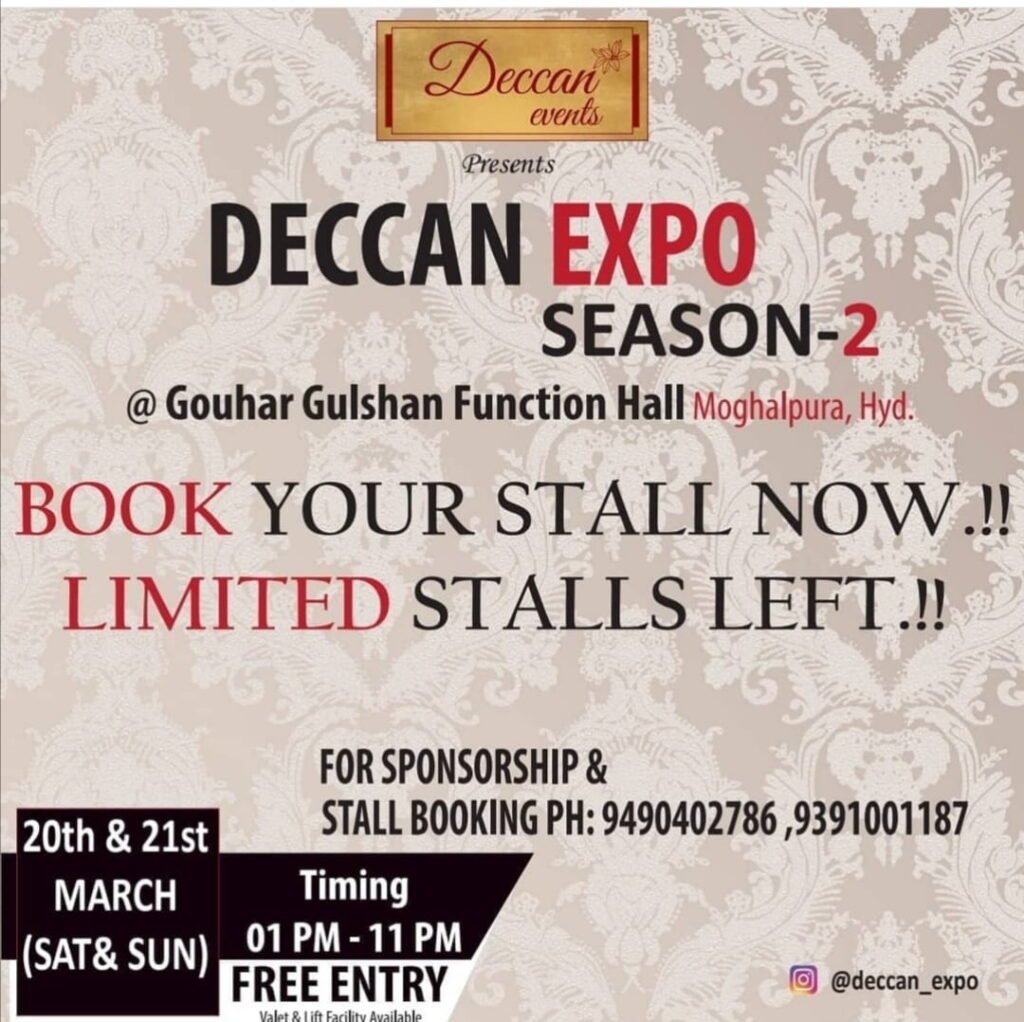 For Sponsorship, booking Stalls contact
+91-9490402786, +91-9391001187
Free Entry for all the public.
Timing of Deccan Expo 2 is 1pm to 11pm