Career Facts is providing free Training on Interview rounds along with Placement assistance in Corporate companies.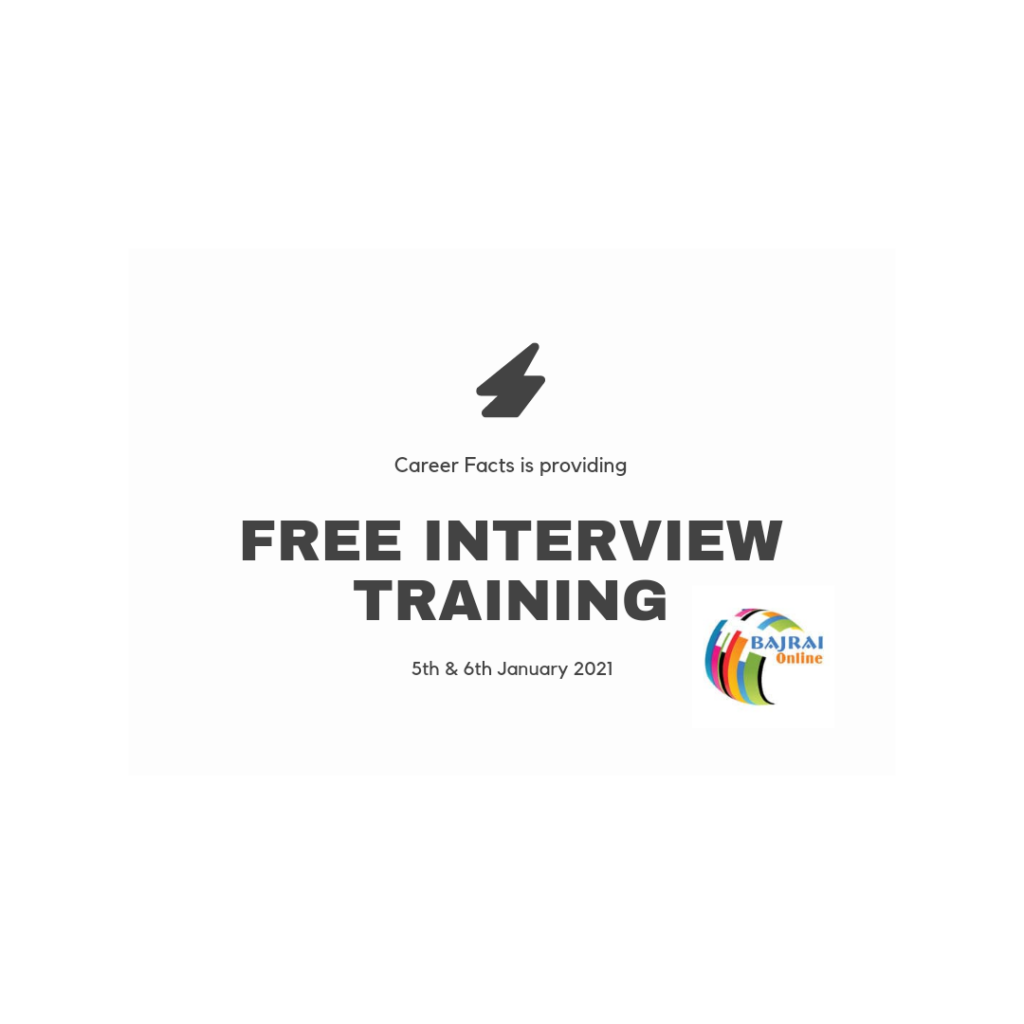 Qualification_ Intermediate/graduation/pg
Duration: 2days (5th and 6th January 2021)
Timing: 2pm to 4pm
WhatsApp at mentioned numbers for free registration.
Limited seats available for class room training
Only for freshers age below 27
Online and classroom training available.
Contact at +91 88970 85100.
7386786219 HR obaid
8522076186 HR Taqui
7793992330 HR Numan.
Note: it's a free voluntary service to help job seekers and protect from fraud jobs