Mechanics course for NEET and EAMCET student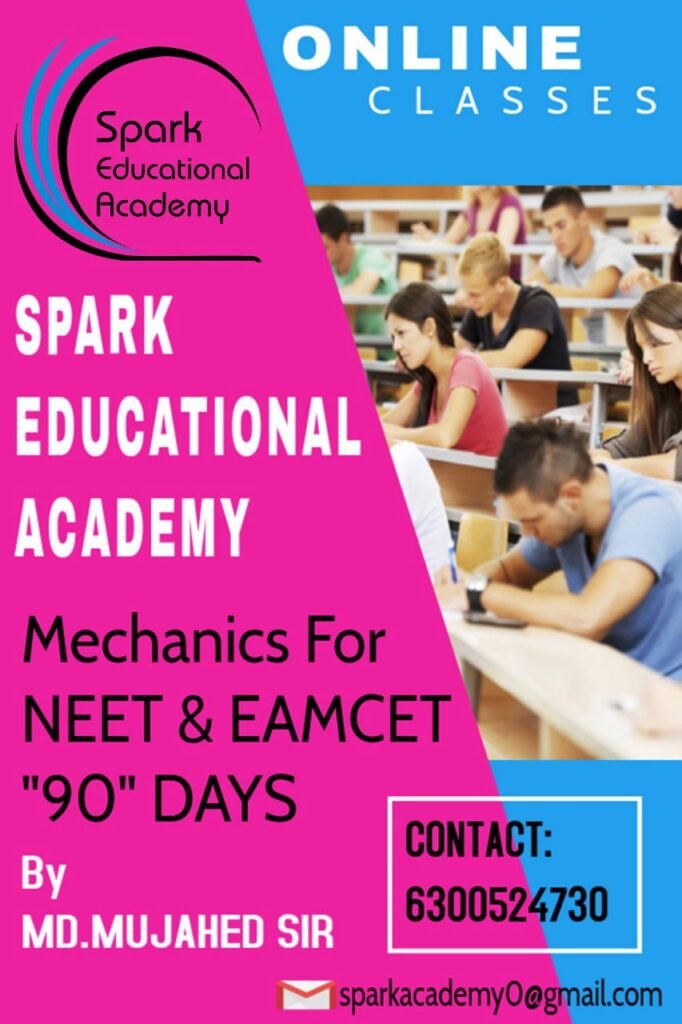 Mujahed sir is an excellent physics faculty, who targets on students shortcomings. Help them to develop solid foundation of the fundamentals, enhancing their thinking reasoning and problem solving abilities.
Master the concept of mechanics of NEET syllabus.
Complete syllabus of mechanics for physics class 11th CBSE and State board.
This course not only improves the subject knowledge but also helps to attain expertise over speed, accuracy & concepts for all round achievement in NEET physics.
COURSE INFO
Basic math's
Vectors
Kinematics

Motion in 1-D
Projectile motion
Relative motion

Newton's law of motion
Circular motion
Work power and energy
Center of mass
Rotational motion
Course Fee: Rs. 3000/- only
For Details Contact Mujahed Sir