NAZM Presents, Chemical free Handcrafted herbal soaps is the best way to take care and pamper your skin for long term benefits and good health.

We have wide range of chemical additives free soaps made and are of very reasonable prices.
All these can be customised as per your requirement and skin types!!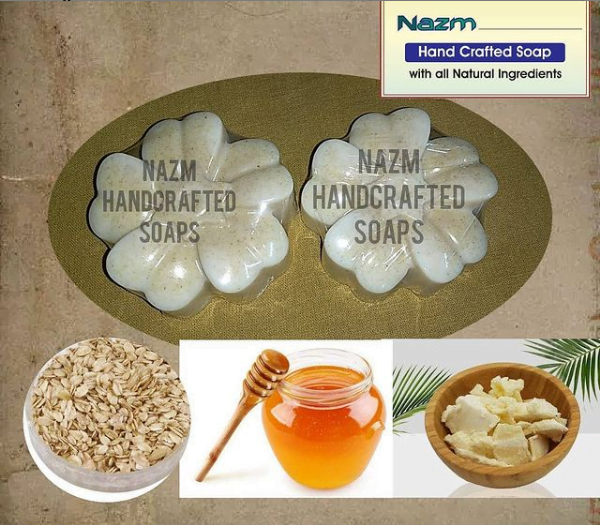 Shea Oats Honey Soap:
??HIGH LIGHTS : ???
1. Good for sensitive skin.
2. Great for children and those with dry skin conditions like eczema and psoriasis.
USES :
1. Oats soothe and treat irritated skin.
Oats are also knows to be an effectiveanti-inflammatory.
Oats serve as a gentle exfoliant, but most importantly, oat protein improves collagen deposition. Collagen keeps our skin youthful and supple.
2. Honey is a natural humectan.
Honey is also has antibacterial and anti-fungal properties.
Honey is a natural healer that helps draw moisture into the skin.
3. Shea Butter is naturally rich in vitamins A and E Sheabutter moisturise skin.soothing to eczema and psoriasis.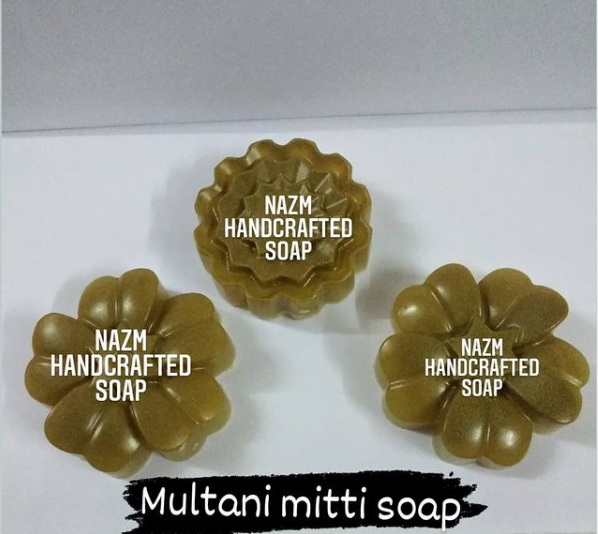 MULTANI MITTI SOAP :
??Highlights ??
** Removes blackheads/whiteheads, blemishes, freckles, pimple/acne spots?
** Effective in treating sunburn, skin rashes and infections?
** Removes excess sebum and oil?
** Deep cleanses skin removing dirt, sweat and impurities?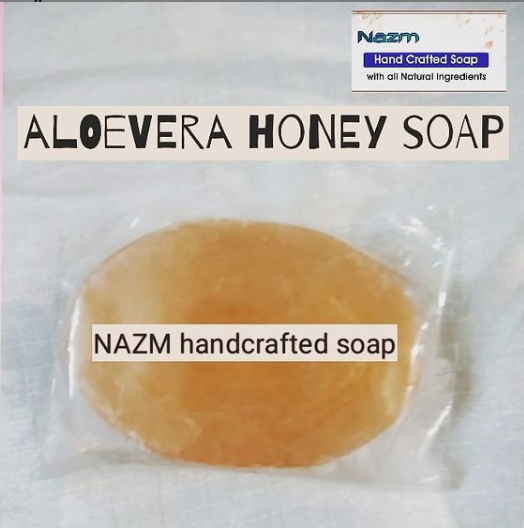 Aloevera honey soap
It can be used by both men and women.?
When used regularly lighten blemishes, acne scars, and reduce dark spots.??
ALOEVERA HONEY SOAP bathing bar keeps your skin soft and supple all day long and protects from sunburns.Deep cleanses all impurities from the face and body.??
1.Aloevera has anti-inflammatory properties.2.Prevents Signs Of Aging.??
3.Reduces Acne & Helps Lighten Blemishes. 4.Reduces Tan and Maintains moisture.
5.Rejuvenate And Keeps Your Skin Soft And Beautiful.??
1.Honey has antimicrobial and antioxidant properties.?
2.It reduce acne and helps your skin heal faster.
3.It helps to glow your skin. And slow down Ageing.????~Non – toxic and cruelty free
~No animal fat
~Made with essential oils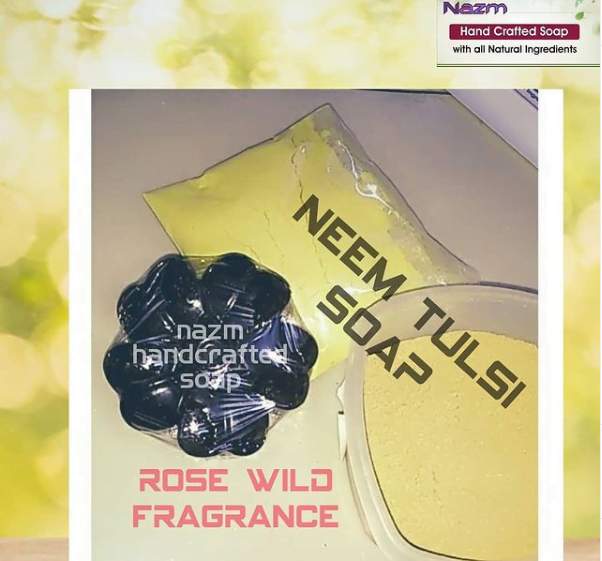 NEEM TULSI SOAP:
Neem and tulsi works miracly on oily and acne prone skin.
gentle removes dead skin cells.
Effectively cleans pores.
It controls excess oil on skin surface without drying the face.
It has antibacterial and anti-inflammatory properties.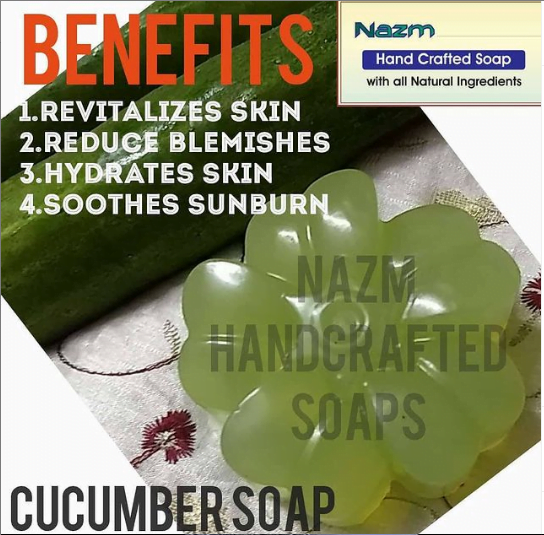 CUCUMBER SOAP:
Cucumbers are loaded with antioxidants, that brighten up your skin. It help to increase collagen production and defend against signs of premature aging.??
??Cucumbers soothe your skin,
?? reduce puffiness and redness, and
??help combat signs of aging.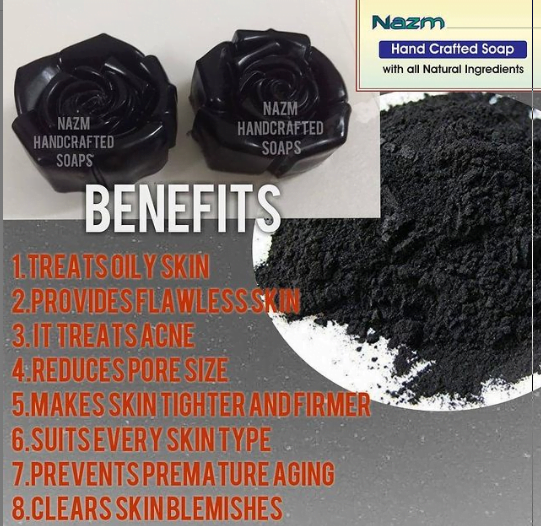 CHARCOAL SOAP:
Benefits:
Treats Oily skin
Provides Flawless Skin
Charcoal Soap For Acne
Reduces Pore Size
Suits Every Skin Type
Prevents Premature Aging
Clears Skin Blemishes
SAY NO TO CHEMICALS AND PAMPER YOURSELF WITH HANDCRAFTED SOAPS
FOR ORDERS AND MORE DETAILS CONTACT US !!
100% natural soaps made with all the herbs and root ingredients
nazmsoaps.459@gmail.com
9848244593Opp. Jamia masjid, near gandhi statue, champapet, hyderabad telanagana 500079.
For More details Follow Instagram Account