New National Electricals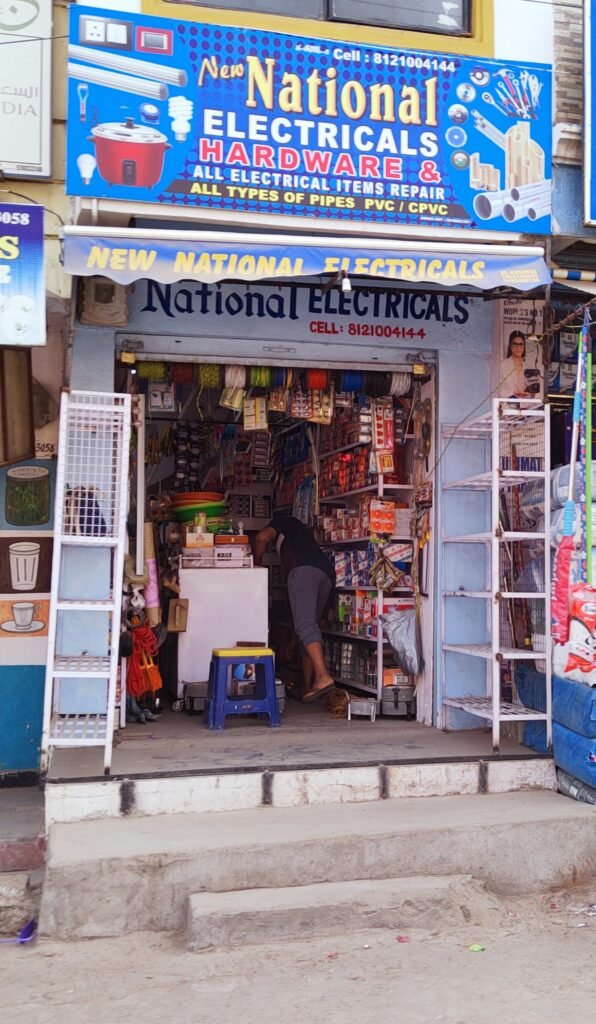 New National Electricals in edi bazar Hyderabad
New National Electricals is a electrical and hardware shop in edi bazar Hyderabad
All types of electrical and hardware items available at New National Electricals
You can buy all hardware items like CPVC PIPE, Fitting and cp fitting, G.1fitting,door fitting,all tools etc..
The hardware items available at New-national Electricals are
Cpvc pipe
Fitting
CP fitting
G.1 fitting door
Door fitting
All tools
Home tools
Nuts
Bolts
Chain
Pipe
Rope more…
All types of electrical works done like house wiring, repair all electronic things like fridge, washing machine,oven, exhaust, automatic washing machine,kular etc..
The electrical items available at New-national Electricals are
Bulb
Led bulb
Night bulb
Tube light
Led tube light
Condenser
Ceiling fan
Exhaust fan
Plug
3 plug
Switches
Socket
Wire more ….
New-national Electricals address and contact number
Kumar wadi
Edi Bazar
Hyderabad
,
Telangana
500023
India
If you are the owner of this business and want to Edit/Update/Delete this Business Kindly Contact Us.