Olive Hijama Cupping Therapy Suncity
Olive Hijama is a Cupping Therapy Centre in Suncity, Hyderabad.
Hijama removes impure blood from various parts of the body and pain free process.
Benefits of Hijama
Heart diseases
Blood Pressure
Diabetes
Infertility
Weight
Weight loss
Weight gain
Paralysis
Migraines
Headaches and many more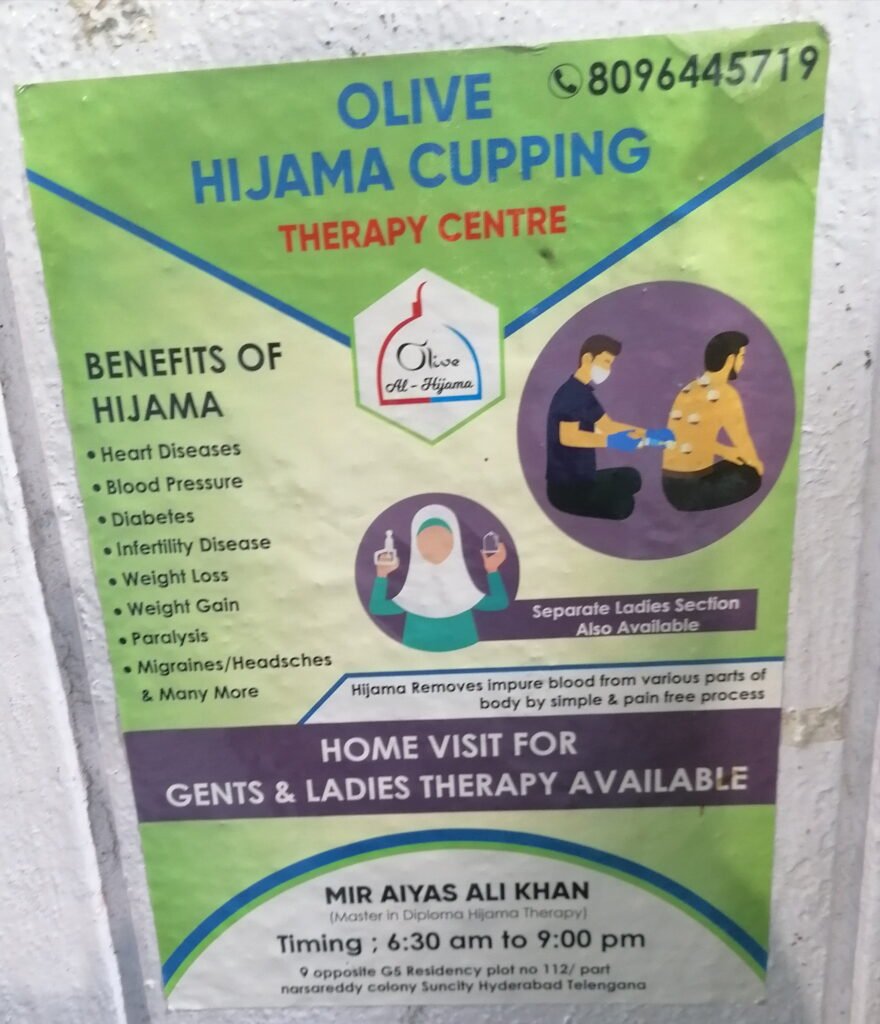 Mir Aiyas Ali Khan is therapist: Master in Diploma Hijama Therapy.
Timings :6:30 am to 9 pm
Separate section for ladies also available at Olive Hijama, Home Visit for Gents and Ladies available. 
Olive Hijama Cupping therapy address and Contact no
Plot no 12, Opp G5 residency,
Narsareddy Colony,
Suncity
Hyderabad
Hijama Centres in Hyderabad