St. Waris High School
Education of New Era
Correspondent Mohammed Waseem Sir (B.Ed)
Principal Mohammed Faheem Sir (M.Tech)
St. Waris High School was started for the sole purpose to provide schooling at affordable price without compromising standard in value and amenities. It polishes the uniqueness of each child by developing the confidence, Personality and attitude to reach their academic heights.
St. Waris High School is running under the management of Ayesha Foundation and Excellence Educational society with focus on igniting the unique talent and skills of the students at very early stages and installing a habit of winning and brings development among the young children.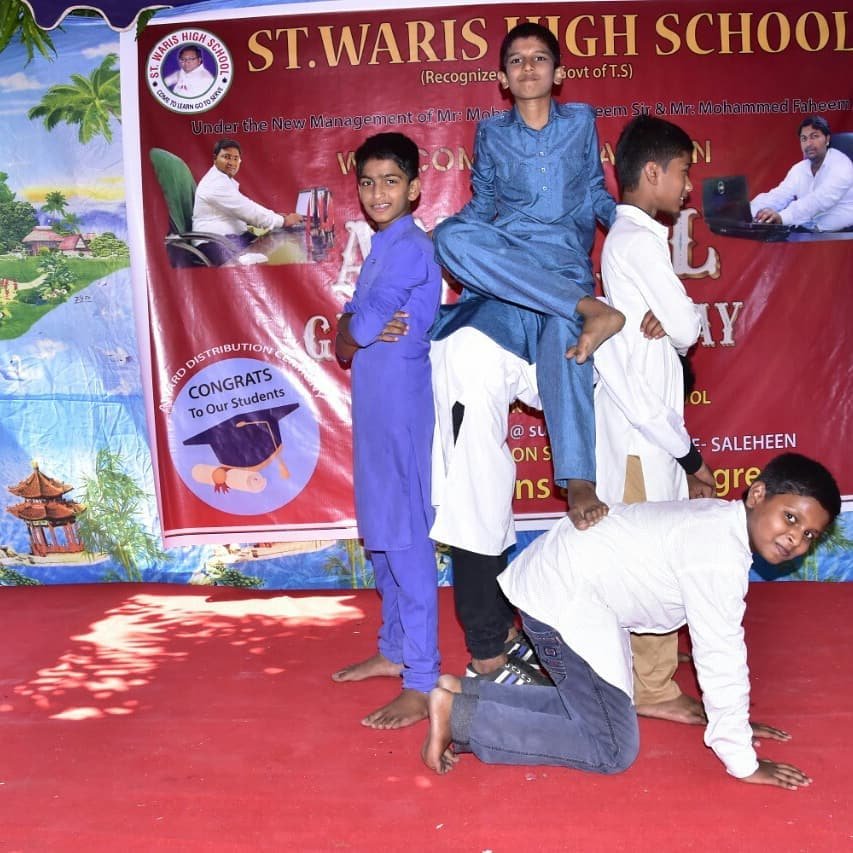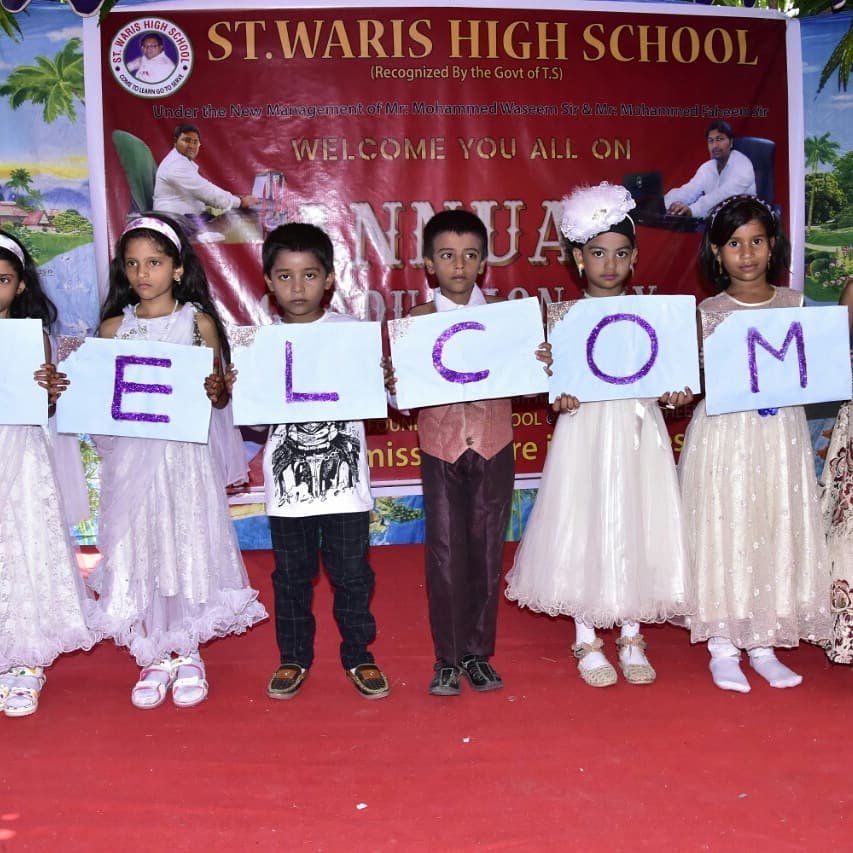 Features of St. Warish High School:
Affordable and quality education
Developing L.S.R.W from early stage
Offering scholarship for all students 100%
Personal and intensive care on weak students.
Qualified, dedicated inspiring faculty and well experienced staff
Education with discipline and special attention on every student
English Speaking atmosphere
Personality development classes
Builds up leadership with character
Interaction and guidance to students with famous Islamic Scholars on every Friday
Play way method to develop creativity among children.
Enriches student natural talent
Gives parental care with deep understanding on students' performance
Conducting various competition and cultural activities to inculcate in children a seeking sprit.
Reasons to Join St. Waris High School.
St. Waris High School facilities are safe, healthy and clean With smart digital class and spacious and well ventilated class rooms.
St. Waris High School has library room, Language labs, Science lab and computer lab.
St. Waris High School has high security at the school campus with CCTV Surveillance.
St Waris High School facilitates students to overcome stage fear and provide fear less education.
Main Branch St. Waris High School Near Omer Hotel, Opp. Choice Gift Shop Street No. 2 Hafez Baba Nagar, Hyderabad. Mob: +91 7013753418, 9700454739
Rajendranagar Branch St. Waris High School Suleman Nagar, Opp. Fish research Center, Attpur road, Rajendranagar, Hyderabad. Tel No. 040-24441998 Mob. +91 7013753418, 7013491142
Shaheen Nagar Branch St. Waris High School Wadi-e-mustafa,pahadi shareef road, shaheen nagar, Hyd-05. Tel No. 040-24441998, Mob. +91 7013753418, 8099556144
School near Chandrayangutta
School in Baba Nagar
School near Attapur
School near Pahadi Shareef