Hyderabad, the capital of Telangana, is a vibrant mash-up of commerce, food, and culture. And Hyderabad's tourist attractions best showcase these qualities. The city offers something for every traveller, from majestic landmarks to upscale bars and restaurants. So, if you want to discover the breathtaking tourist attractions in Hyderabad, consider this post to be your holy grail.
Let's travel to the land of the Nizams and renowned biryanis!
Places to Visit in Hyderabad
It can be fun to travel to Hyderabad with your family and kids. There are so many family-friendly attractions available that choosing the locations for your schedule can be difficult. Here is our hand-picked list of Hyderabad's greatest family-friendly attractions.
1. Charminar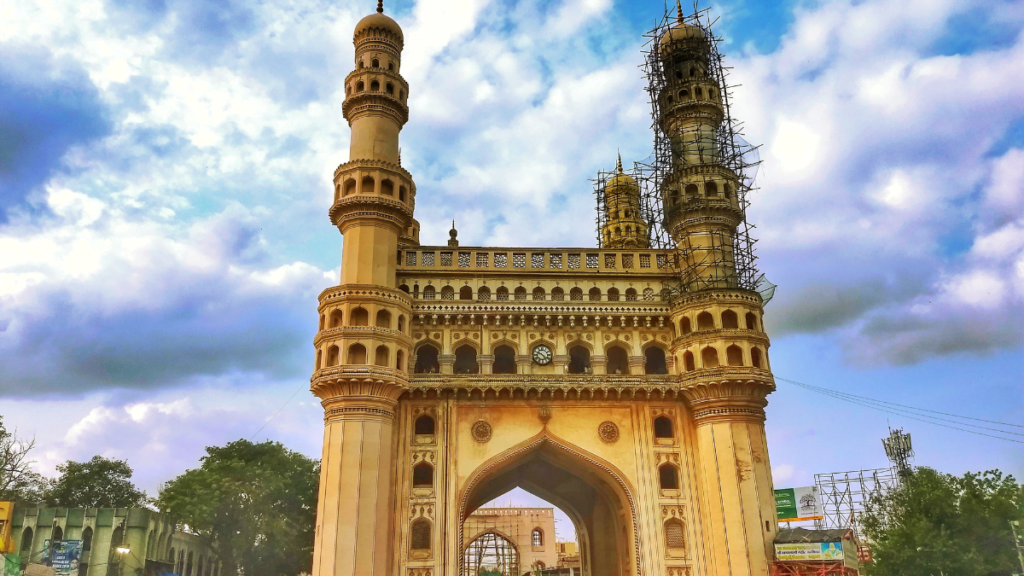 The Charminar is without a doubt Hyderabad's most popular landmark. The mosque is located on the top level of this famous, four-story building with characteristic Islamic architecture that was constructed more than 400 years ago. There are several legends surrounding the building of this monument, but the one that is most frequently accepted is that Charminar was erected to mark the end of the cholera epidemic. Another intriguing rumor about this ancient structure is that there is an underground tunnel that connects it to Golconda Fort, though the tunnel's exact position is still unknown.
2. Chowmahalla Palace
The Chowmahalla Palace, a group of four mansions close to Charminar, was one of the Hyderabadi Nizams' residences. You may experience the grandeur of the Nizams and their luxurious way of life by visiting the majestic palace. Do you or your children find the history of locomotives interesting? The castle houses a collection of classic automobiles from Rolls Royce and other brands.
3. Makkah Masjid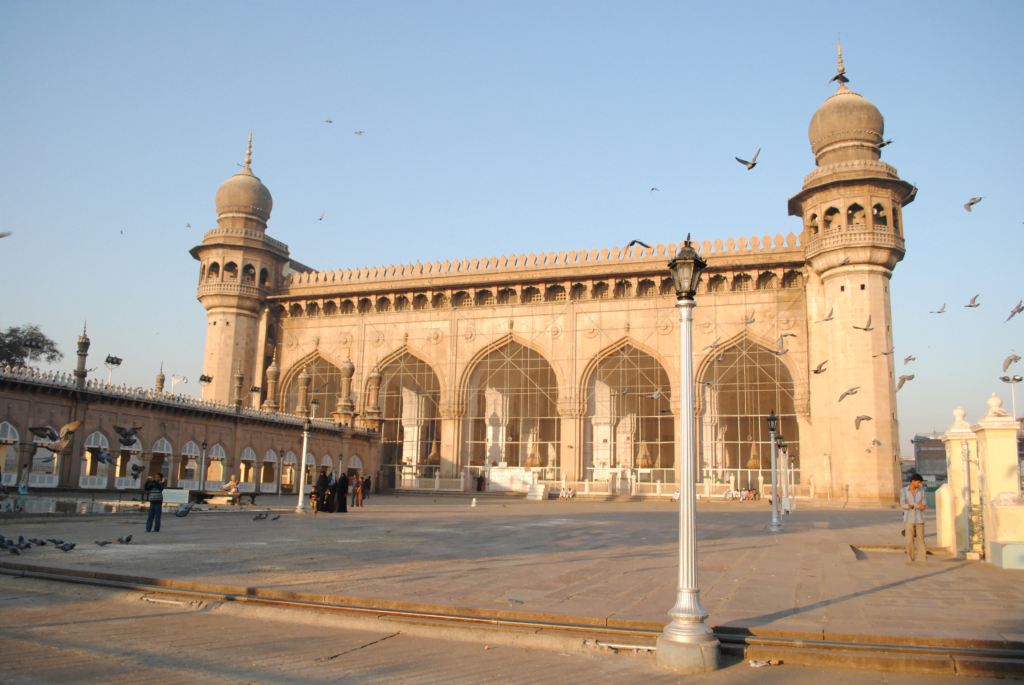 4. Nehru Zoological Park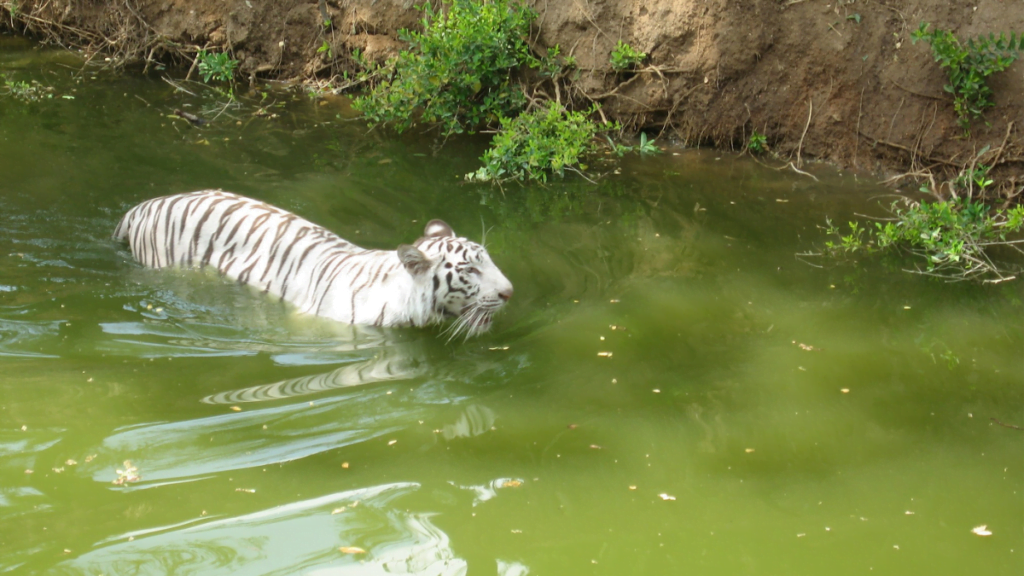 The Nehru Zoological Park, also known as Hyderabad Zoo, is home to a wide variety of animals, birds, and reptiles. The Asiatic Lion, Indian Rhino, Bengal Tiger, Indian elephant, panther, python, and antelopes are just a few of this vast 380-acre park's top draws. You'll have a good time on the park's safari excursions. The zoo is quite appealing to kids thanks to its Jurassic Park, aquarium, turtle house, butterfly park, and train.
5. Golconda Fort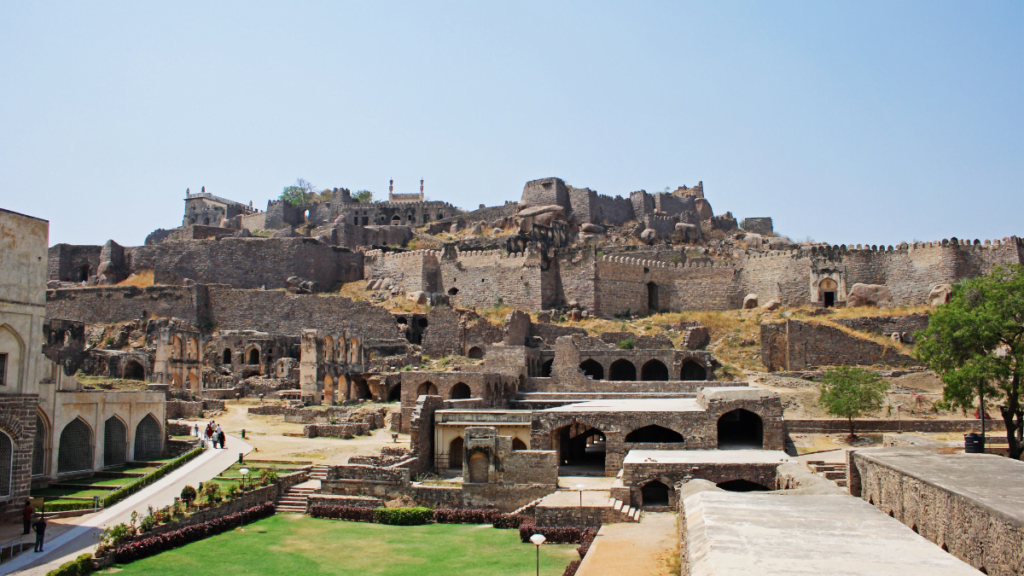 The Golconda Fort is yet another renowned historical monument that you and your family should visit. Even though the fort complex is now in ruins, the medieval fort that looms over the city nevertheless serves as a reminder of the greatness of a bygone period. Golconda Fort is not only known for its stunning architecture but also for its historical significance and links to some of the most famous gems in the world. The famous Hope and Kohinoor gems, among other things, previously had their address at the fort. You really must not miss the nightly light and sound display here, especially if you are taking your children to the fort. Your journey to Golconda Fort would be worthwhile due to the wonderful weather in Hyderabad.
6. Ramoji Film City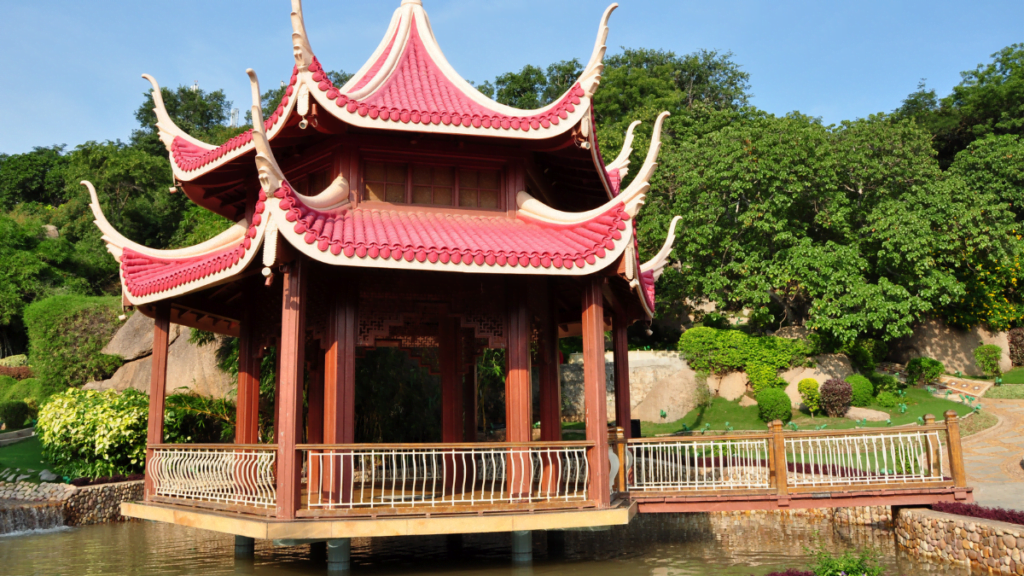 Ramoji Film City is undoubtedly one of Hyderabad's top attractions for families. It is a one-of-a-kind attraction and the biggest studio complex in the entire globe. Many Indian films have included scenes from the film city. Even the popular film Bahubali spent a lot of time filming here. Inside this studio complex, which also includes an amusement park, two hotels, multi-cuisine restaurants, and different permanent sets, you may discover a range of artificial and natural attractions. Being spread out across 2000 acres, it is definitely a dream location for people of all ages, making it one of the must-see locations in Hyderabad.
7. Osman Sagar (Gandipet)
Osman Sagar, often referred to as Gandipet Lake, is a tranquil man-made lake that was constructed under the leadership of the previous Nizam of Hyderabad. Osman Ali Khan Lake bears his name as a result. Visit the lake, a well-liked tourist site, with your loved ones to enjoy stunning sunsets. It is also the perfect place to go picnicking with your family and friends for the entire day. Osman Sagar, which is roughly 25 kilometers from the city center, is undoubtedly one of the best weekend getaways from Hyderabad.
8. Wonderla Amusement Park
There is no more perfect location than Wonderla Amusement Park to have family fun. Wonderla, one of the most well-liked family attractions in the city, redefines excitement and enjoyment! The amusement park offers a wide variety of land rides and water slides that will keep you entertained for the entire day. Among the park's most well-liked attractions are the Wave Pool and the Rain Dance areas. The park's abundance of kid-friendly rides that are specifically made to entertain the younger crowd is its strongest feature.
9. B.M. Birla Science Museum
B.M. Birla Science Museum, one of the top family-friendly destinations in Hyderabad, includes a science center, planetarium, art gallery, and museum. The center recently added a dinosaurium, which quickly gained popularity among children. Encourage your kids to explore the museum's numerous displays while you're here. At the planetarium, they can expand their knowledge of the universe, stars, and other celestial bodies.
10. Lumbini Park
The lovebirds of the city frequently visit Lumbini Park, which is located on the Hussain Sagar Lake's shores. This site is a beautiful place to spend some time with your sweetie because of the lovely ambiance, the peace, and the cold wind flowing from the lake. You and your lover can go boating while you're here. Do not skip the laser display if you are there in the evening.
11. Birla Planetarium
Another eye-catching tourist attraction in Hyderabad is the dome-shaped Birla Planetarium, which is situated atop Naubat Pahad in the middle of the city. This contemporary planetarium was opened by the former chief minister of Andhra Pradesh, N.T. Rama Rao, in 1985 and aims to educate visitors about celestial bodies, space, as well as intriguing new discoveries.
The planetarium is separated into sections with displays including artefacts from antiquity, a 3-D model of Antarctica, Interactive Science, and many more. This planetarium's daily Sky Show, which provides information on comets, meteors, eclipses, and the cosmos as a whole, is one of its most alluring aspects.
12. Laad Bazaar
Laad Bazaar, which is near to Charminar, is unquestionably among the top attractions in Hyderabad. Visitors can catch a glimpse of bygone ages at this enormous market, which dates back to the Nizams and Qutub Shahis. "Laad" is lacquer, a popular substance used to create colorful bangles. Laad Bazaar is a refuge for shoppers, where they may find gorgeous and distinctive collections of embroidered saris, pearls, bangles, and semi-precious jewelry. For a pleasant stay, there are lots of inexpensive hotels in Hyderabad nearby. You can choose from the amazing selection of decorative and memento products here as well.
13. NTR Garden
NTR Gardens is one of the most beautiful tourist destinations in Hyderabad, with 36 acres of vast beauty. It serves as a tribute to N.T. Rama Rao, the former chief minister of Andhra Pradesh and skilled actor. Your mind, body, and soul can unwind and be refreshed in the garden's tranquil and energizing ambiance. In addition to its rich vegetation, the park provides visitors with a variety of fun recreational opportunities, including boating and "machan tree" camping. The building also features a number of cafés and restaurants where you can have scrumptious snacks and drinks.
14. Snow World
Snow World Hyderabad is a fascinating amusement park and a terrific location to unwind with your friends. This park offers you a fantastic experience in a freezing environment where you may have a lot of fun. You can play various games with your pals, practice snow dance, build an igloo, and make a snowman. In addition, there are facilities for refreshments, so you may satisfy your hunger while having fun. Hyderabad has many hotels that are close by that you can use for your stay.
15. Salar Jung Museum
One of the three national museums in the nation, the Salar Jung Museum takes pride in this distinction. The museum's extensive collection features items from many different nations, including paintings, sculptures, ceramics, fabrics, rugs, carvings, metallic artefacts, furniture, and clocks. It is one of the biggest personal collections in the world, and among its many priceless items are Tipu Sultan's outfit and Aurangzeb's sword.