Zahedia Bone Setting Center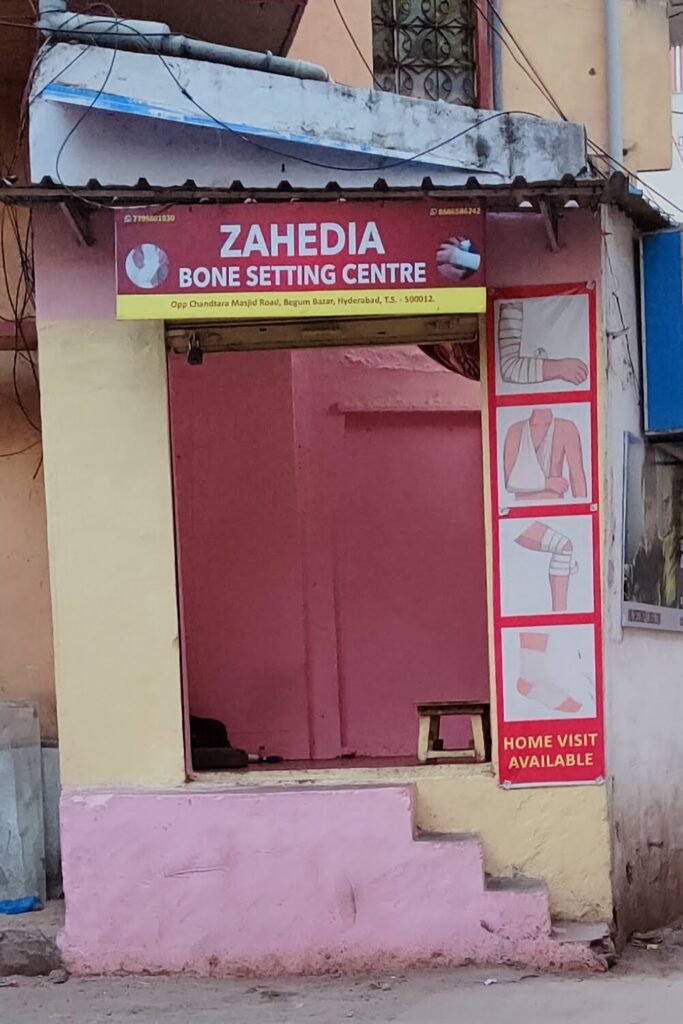 Zahedia Bone Setting Center in Begum Bazar Hyderabad
Zahedia Bone Setting Center is bone Setting center in Begum Bazar Hyderabad
All types oil bone setting done here
All types of muscles joints pains & broken bone bandages done here
It is special in body massage, Relaxing and unani health advises etc.
The services available at Zahedia Bone Setting Center are
Broken bone bandageing
Body massage
Relaxing
Unani advice more….
Zahedia Bone Setting Center address and contact number
Opp chabutra masjid
Shah Inayath Gunj
Begum bazar
Hyderabad
,
Telangana
500012
India
If you are the owner of this business and want to Edit/Update/Delete this Business Kindly Contact Us.