Sarf is one of the important part of Arabic Grammar.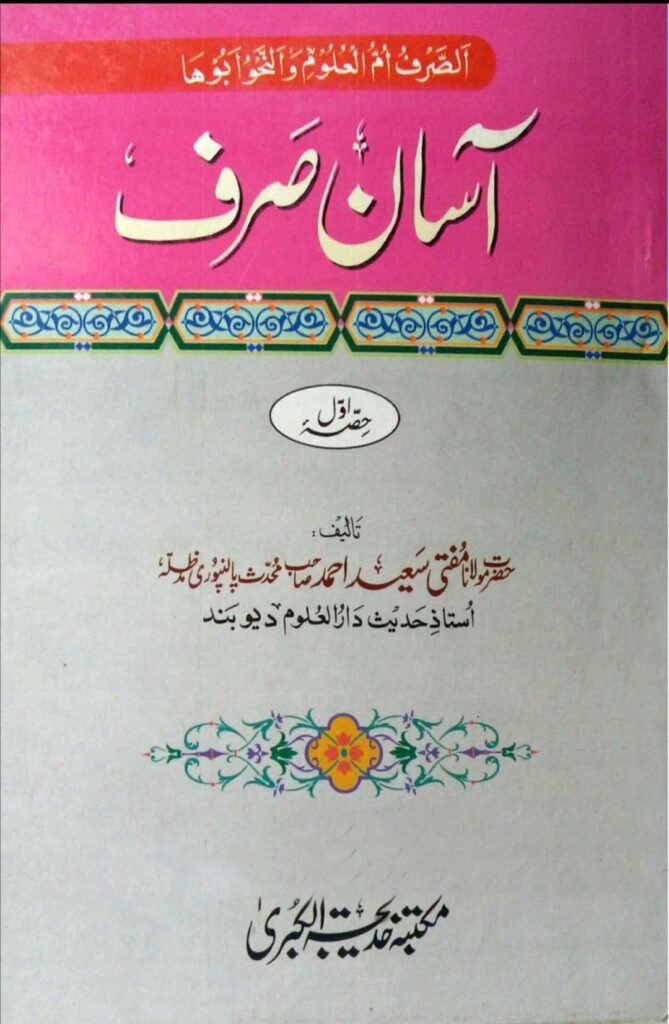 Sarf (Arabic Morphology) is known as the Mother Of Sciences
Aasan Sarf is written by Mufti Sayeed Ahmed Sahab Palanpuri Rahimahullah.
Aasan Sarf is written in 3 parts and it is part of the syllabus of almost all the Madaris.
As Aasan Nahw, Asan Sarf is also written for His Children. Later on Aasan Sarf is Published for the Students of Madaris.
Key Features of Asan Sarf Awwal
Asaan Sarf Part 1 is in easy Urdu Language
Paradigm (?????) is made easy to memorised.
The load of Arabic Morphology is reduced in Aasan Sarf Awwal
Exercises are less in first part of Asan Sarf
The book has only 40 pages with 35 lessons.
Click here to Download Aasaan Sarf Awwal pdf 
We suggest our readers buy and read the book instead of downloading.