How to Apply For Bus Pass in Hyderabad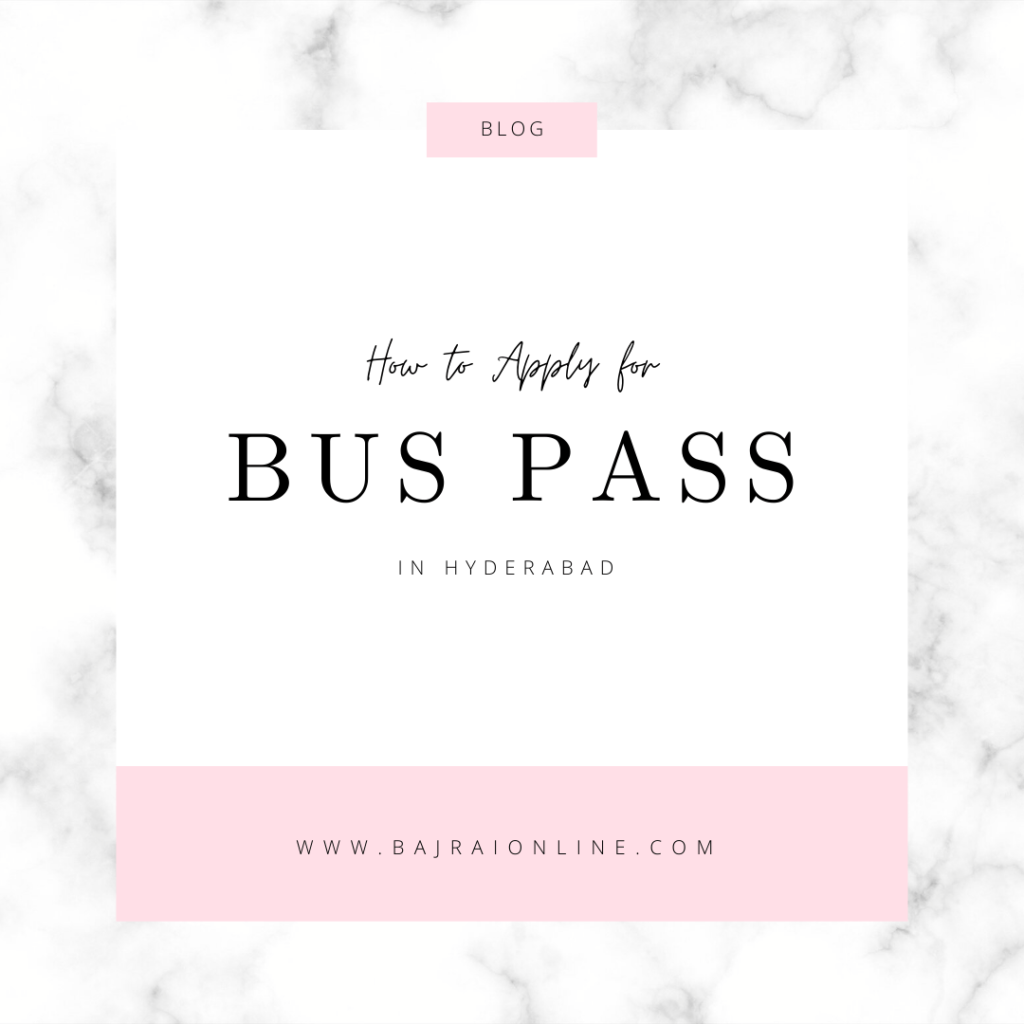 Today I'll tell you how to apply for the bus pass? These days a bus pass is a must for everyone especially students.
For applying it we need some important things like
10th Hall ticket,
Admission number,
Passport size photo,
PIN of your house/area and
some money.
Step1: Go to Meeseva
In the beginning, we have to go to Meeseva for the application, they will ask these things i.e.,photograph, hall ticket etc., after filling the form they will take Rs. 50/-
Note: Search Google for your nearest Meeseva
They will give us a form which is filled with the information about ourselves that we gave to them. That form will contain date/ a particular date.
Step 2: College Stamp and Signature
The second step is, we have to go to college for the signature and stamp of the college.
Step 3: Bus Pass
Thirdly when the date comes we have to go to the bus stand. We have to pay the amount of Rs. 195/- or 165/-. Then, the bus pass will be given to us.
I hope this information is useful.
Thanking you,
Sumera Naseer
Suggested: How to Apply for Birth Certificate