Famous Hyderabadi Breakfasts or Hyderabadi Naashtey
Today Bajrai Online Solutions Hyderabad's Biggest Online Directory is discussing famous Hyderabadi Breakfasts.
Today we will be discussing some of the famous Hyderabadi Breakfast Dishes i.e., Hyderabadi Naashta. Other than Chapati and Sabzi which is the regular homemade breakfast in Hyderabad, our main focus will be those dishes which are outside foods that Hyderabadis prefer when they want to have Breakfast.
So here we go, here is the List of Hyderabadi Breakfasts
1. Nahari Paaye or Nihaari Paaye:
Nahaari Paaye is a famous and Old Dish of Hyderabadis. Nahaari is the gravy item and Paaya i.e., the Hoof of the Sheep/Goat. Basically, In Hyderabad Bakre ki Nahaari or Chote Bhai ki Nahaari is cooked widely. Bakra or Chote Bhai means the item of Meat(goat). There are places where Bade Bhai i.e., Beef's Nahari is cooked. One of the Famous Nahaari Paaye places is the Yaseen Hotel of Mangalhat, Dhoolpet. It is situated just in front of Mangalhat Police Station. Nahaari Paaye is eaten with Shirmaal.
2. Idli Dosa
Nowadays, one of the famous breakfasts among Hyderabadis is Dosa. It is a south Indian dish, normally many parents prefer to give dosa, idli or WADA to their kids in their tiffin boxes. Not only as a Breakfast Dosa is eaten any time and mostly after midnight Dosa is eaten and many people have it by standing in Que.
3. Saag Puri/ Saag Poori:
Another Important Hyderabadi Breakfast is Saag Poori. Many hotels and restaurants in Hyderabad made Saag Poori and many people have it. Especially on weekends Saag Poori sale increases.
4. Barkas Harees
Barkas Al Hadhrami Harees is quite famous in Hyderabad. It is also one of the famous Hyderabadi Breakfasts. Daily many people visit Barkas Bazaar and have Barkas Harees for Breakfast. On Sundays, there are a lot of people who will go to Barkas Bazaar just to have that Arbi Harees.
5. Khichdi Kheema:
Khichdi, Khatta with Kheema is also one of the famous Hyderabadi Breakfast. With Saag Puri, Many hotels have this Khichdi Kheema. Khichdi is made with Rice with Masoor daal. Khichdi with Khatta and Kheema is very tasty. Not only in Breakfast, it can be taken as lunch also.
Nayaab Hotel near Madina Building X road is famous for Khichdi and Kheema.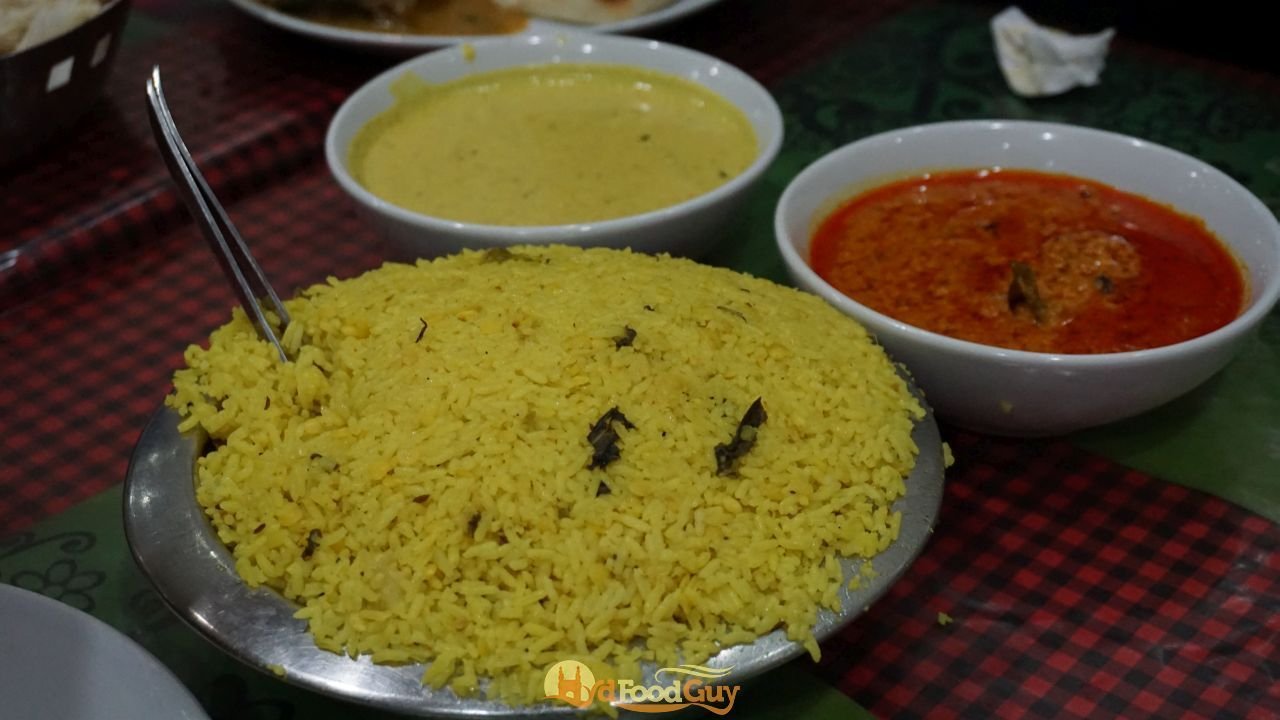 These are some of the famous Hyderabadi Breakfasts. If you know famous places, do share your experiences with us. Definitely, we will publish it on our Website.