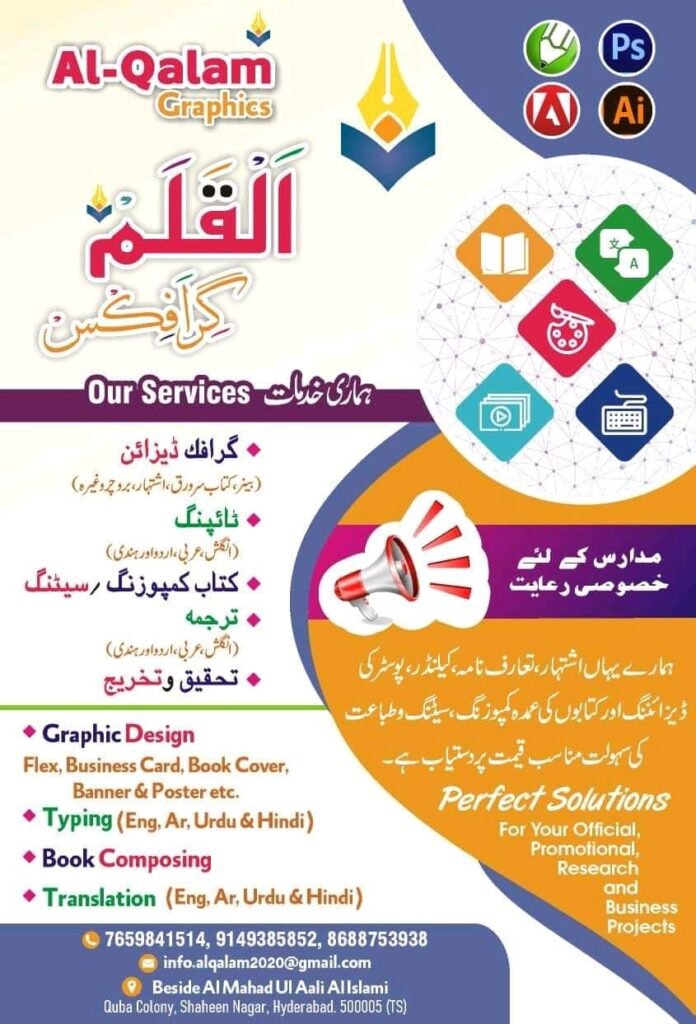 Al Qalam Graphics is Graphic Designer in Shaheen, Hyderabad.
Al Qalam Graphics is the perfect Solution for your official, Promotional, Research and Business Projects.
Services of Al Qalam Graphics
Graphic Design: Flex, Business Card, Book Cover, Banner and Poster etc
Typing of English, Urdu, Arabic and Hindi
Book Composing and Setting
Translation in English, Urdu, Hindi and Telugu.
Al Qalam Graphics is beside Al Mahadul Aali Al Islami Hyderabad.
Special Discounts for Madaris e Arabia.
Al Qalam Graphics Address and Contact No
Beside Al Mahadul Aali Al Islami, Quba Colony
Shaheen Nagar
India