Al-Shaadi Hyderabad is a Matrimonial service in Hyderabad.
Registration Number is TS-20-0005180.
Tag line of Al-Shadi Hyderabad is
Making Nikah Aasaan since 2019 Naye Generation ka Naya Search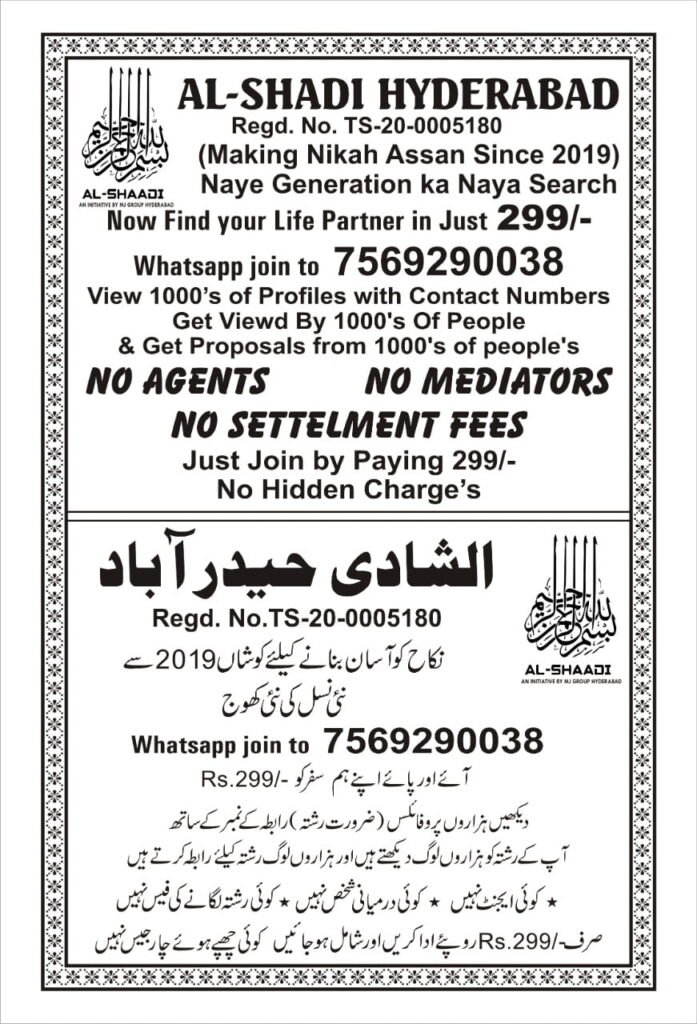 Now find your Life Partner in just Rs. 299/-
One can View thousands of profiles with Contact Numbers and Your profile can be viewed by thousands of people.
You can get proposals from thousands of people.
No Agents, No Mediators and No Hidden Charges.
Just Join Al-Shadi Hyderabad by paying Rs. 299/-
For Details Contact Al-Shadi Hyderabad