Khowa Jalebi in Chandrayangutta
Burhanpur howa Jalebi is one of the kind of Jalebi filled with Khowa. It has a great taste.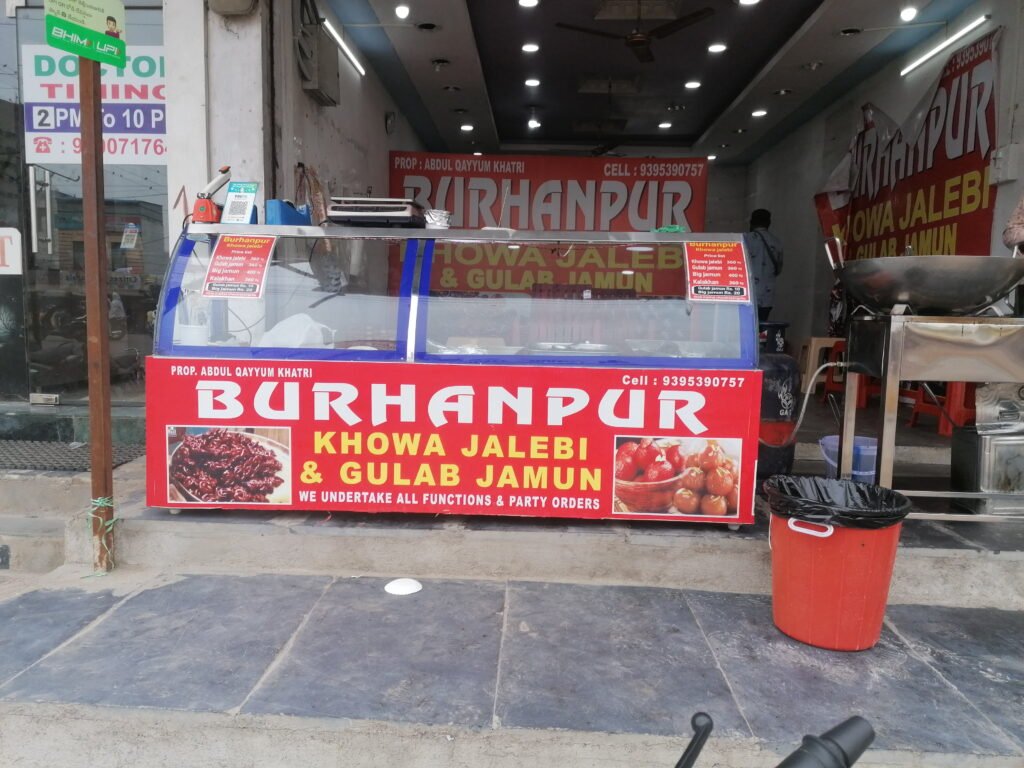 There are many shops in Hyderabad now a days of Khowa Jalebi.
This Khowa Jalebi is the new one at Chandrayangutta – Barkas Road.
This Khowa Jalebi shop is in the lane of Airport Bawarchi Hotel, Chandrayangutta.
Different Sweets available
Khowa Jalebi
Gulab Jamun and
Ajmeri Khalakhand
Mr. Abdul Qayyum Khatri is the proprietor of Burhanpur Khowa Jalebi.
They also take all function and party orders of Khowa Jalebi and Jamun.
For more details contact
Airport Bawarchi Hotel Lane,
Chandrayangutta
Hyderabad