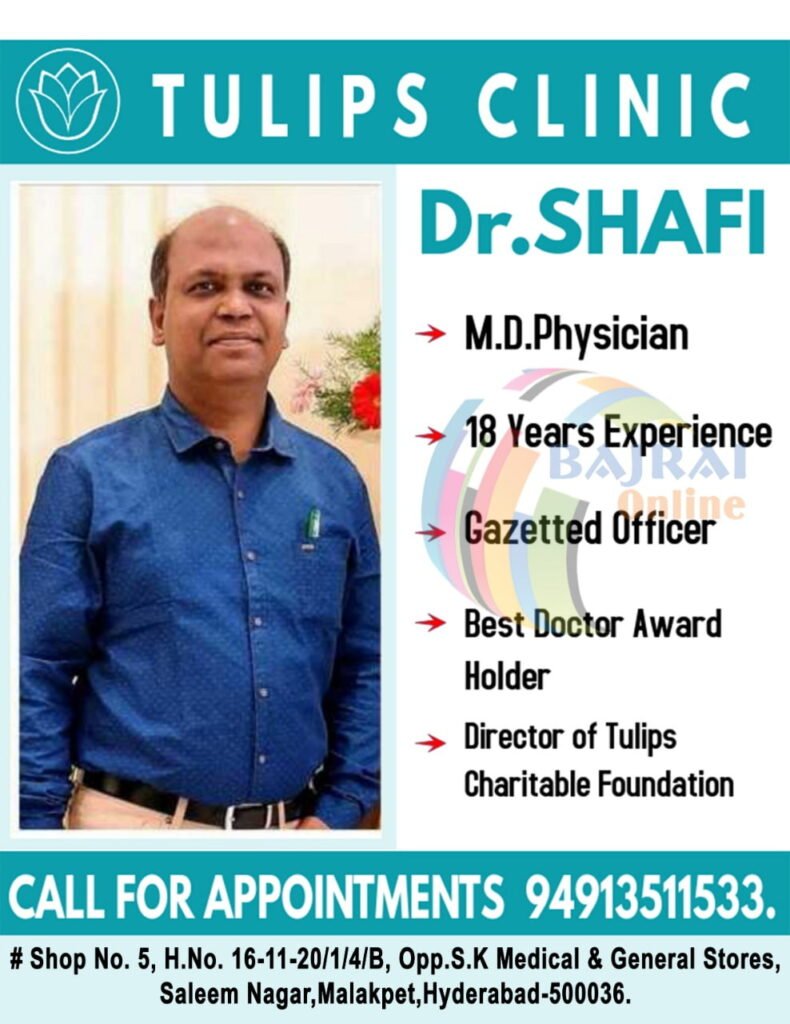 Dr. Shafi is a M.D. Physician, Senior Consultant, Critical Care and infectious disease specialist.
He is having medical practice over 18 years' experience.
He is Gazetted officer, visiting consultant in
He is compassionate, Philanthropist and passionate towards medical service.
Dr. Shafi has won many awards for his outstanding work over the years including BEST DOCTOR by the government on Doctor's Day.
He is director of NGO Tulips Charitable foundation.
He helped the people in tribal and agony areas over 10 years and still continuing for under privileged through his foundation.