Tasheelun Nahw is one of the masterpiece work of Nahw in Urdu Language.
Tasheelun Nahw was Written by Qari Siddiq Ahmed Bandawi rahmatullahi alaih.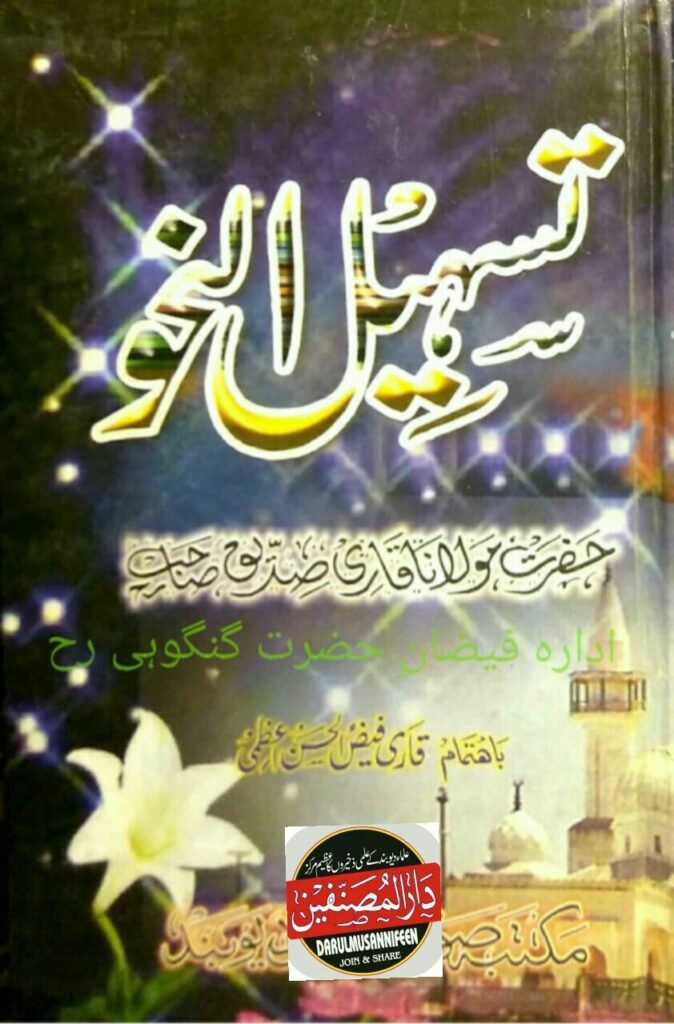 Reason behind Writing Tasheelun Nahw
Maulana Siddiq Ahmad Bandawi rahmatullahi alaih started to make easy the books of Arabic Grammar and Mantiq etc. So, Tasheelun Nahw is the part of that Great work.
Download Arabic Grammar Books
Key Features of Tasheelun Nahw
Tasheelun Nahw is in easy Urdu Language
After each and every lesson Tasheelun Nahw has exercised so that students should master the topic easily.
Tasheelun Nahw also has Tarkeeb of Arabic Sentences explained in an easy way with exercise so that Students master the Tarkeeb of the Arabic Sentences simultaneously.
The book Tasheelun Nahw covered almost all the basic topics with detailed explanations in it.
Tasheelun Nahw is in the syllabus of almost many Madaris in India.
If You want to Learn Nahw you should have Tasheelun Nahw in Your House.
Download Tasheelun Nahw by Siddi Ahmed Bandawi rahmatullahi alaih